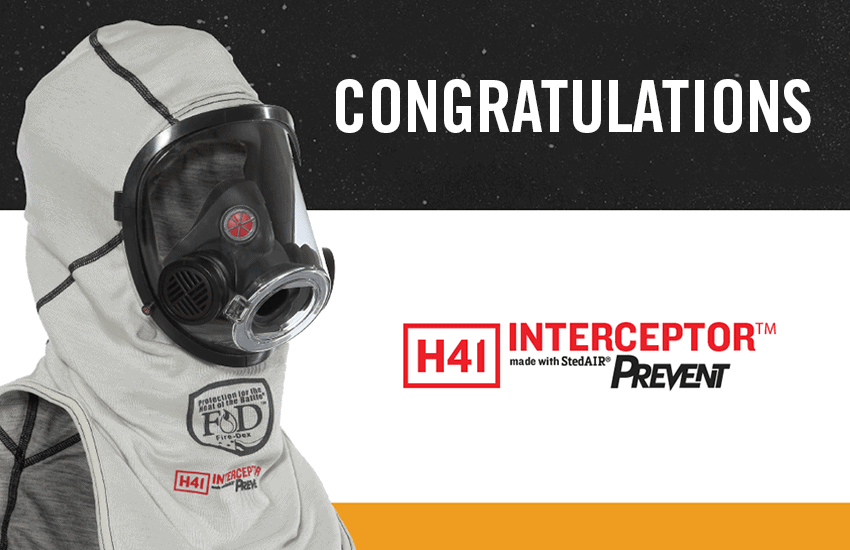 Congratulations To Our FDIC Virtual Winners
In honor of International Firefighters' Day and FDIC, we are giving away FIVE H41 Interceptor™ particulate blocking hoods to these five lucky winners:
Commissioner Keith Badler – Robertsville Vol Fire / Marlboro Fire Dist 2 – Morganville, New Jersey
Lieutenant Garrett Tincher – Newall Fire – Newalla, Oklahoma
Firefighter/EMT Jamie Barker – Montana National Guard Fire and Emergency Services – Great Falls, Montana
Captain Michael Sciscoe – Pleasant Run Volunteer Fire Department – Heltonville, Indiana
Firefighter/EMT Jacqueline Stahrr – Bowmansville VFD – Bowmansville, NY
Congratulations to everyone! Stay safe and thank you for your service to your communities.
The next Fire-Dex online giveaway is BIG! We will be giving away a set of custom FXR made with our exclusive outer shell, TECGEN71. We will announce the winner live at our ribbon cutting event on Tuesday, June 19th. Click and enter now!