International Firefighters' Day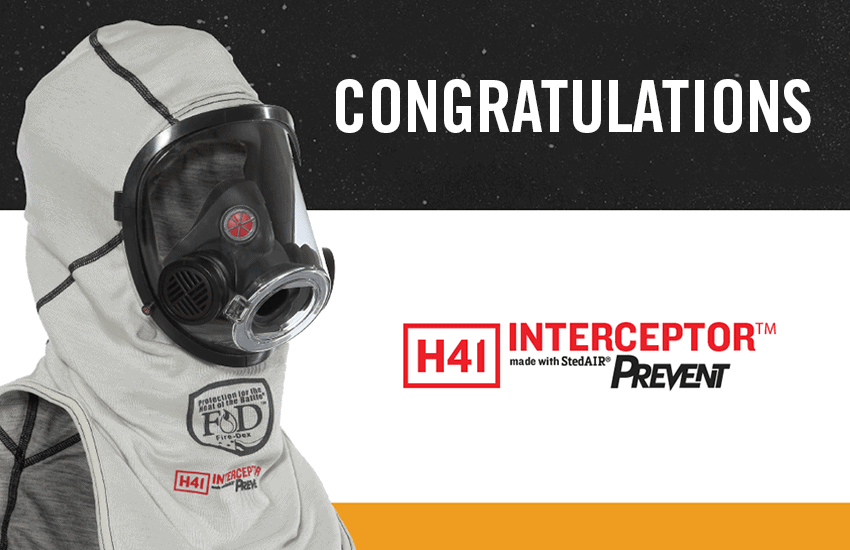 In honor of International Firefighters' Day and FDIC, we are giving away FIVE H41 Interceptor™ particulate blocking hoods to these five lucky winners:
On December 2, 1998, tragedy struck the town of Linton, Australia. The town's fire department had been fighting a large bushfire that was quickly burning through private and public land. Late in the day, two firefighting crews were called upon for assistance. As the crews and their apparatus entered the hot zone, the winds shifted direction and engulfed the entire team of five volunteer firefighters.
Soon after the incident, an Australian firefighter named J.J. Edmonson began laying the groundwork for the International Firefighters' Day. The response to the idea was overwhelmingly positive, and the international fire community quickly came together to help coordinate the event.
May 4th was chosen as the day for International Firefighters' Day, given its significance in Europe as the "Day of Fire Service", as well as the feast day for patron saint of firefighters, Saint Florian. The symbol chosen was the red and blue ribbon. Edmonson chose these colors to represent the elements that firefighters work with: red for fire and blue for water.
This May 4th, join in with Fire-Dex and firefighters worldwide in honoring International Firefighters' Day. Participants are asked to proudly display their red and blue ribbons or to participate in a memorial event, showing gratitude to the firefighters everywhere who dedicate their lives to protecting us all.
To learn more about International Firefighters' Day, visit the official IFFD website.

May 4 is International Firefighters' Day (IFFD).  All are invited to remember the past firefighters who have lost their lives while serving their community.
It is also a day to show support and appreciation to the firefighters worldwide who continue to protect their communities throughout the year.
By proudly wearing and displaying blue and red ribbons pinned together, we proudly say "Thank you" to firefighters everywhere.
Fire-Dex is the premiere fire protection gear company. Manufacturing firefighting equipment from fire helmet to fire boots and everything in between, Fire-Dex protects those who risk personal peril in service of others.