Email Marketing Specialist Job Description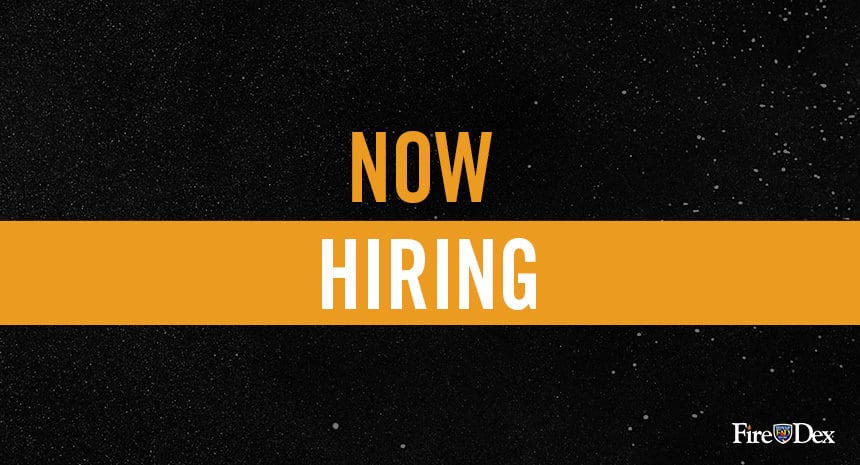 We are currently seeking a qualified Email Marketing Specialist to execute email marketing campaigns, including planning, targeting, set-up, testing, execution, reporting and optimization. Your main duties include running email marketing campaigns end-to-end and managing email databases and calendars. The ideal candidate is data-driven and has an eye for creativity. Do you have related experience while being a team player who likes staying current with best practices, strategies, and industry standards related to email? Please read further!
This is a remote position based out of your home office. Onboarding training at Fire-Dex Headquarters in Medina, Ohio may be required plus potential visits to HQ and other light travel throughout the year.
Responsibilities include:
Manage email execution from conception to deployment including promotional, triggered, and transactional campaigns
Create email templates using graphics, creative personalization, and advanced features
Develop email marketing strategies to support product launches, ecommerce promotions, and CRM goals such as customer acquisition and retention
Identify target audiences, manage buyer personas, and develop new strategies to grow email contact lists
Manage all email marketing lists, import/export data, and overall list health
Identify customer behavior patterns and create customized email flows and campaigns to support a personalized email strategy for the brand
Manage, update, and take ownership of all email marketing content calendars
Manage internal newsletters, announcements, and company updates
Distribute monthly distributor and end user newsletters
Manage pre- and post-event email campaigns and surveys
Manage end user trigger and journey email campaigns throughout the customer lifecycle
Create email touch points with ecommerce customers
Analyze campaign performance, including click through rate, conversion rate, bounce rate, list growth, ROI, overall email health, and suggest continuous improvements
Optimize campaign performance with A/B testing and campaign analytics
Create, distribute, and analyze results of distributor and end user surveys
Assist with social media as needed, including after business hours support
Other duties and projects as assigned
Candidates should possess the following:
Bachelor's Degree in Marketing, Communications, or related field
1-3 years of progressive marketing experience
Experience with email marketing, lead nurturing, marketing automation, and/or web analytics
Experience with social media marketing is helpful
Proficiency in marketing automation technology
Prior experience in HubSpot and ecommerce a plus
Strong HTML and CSS skills for responsive email design
Strong working knowledge of Microsoft Office (Outlook, Excel, Word & PowerPoint)
Experience with a survey platform, Survey Monkey or similar
Knowledge of Adobe Creative Suite, SEO/SEM and Google Analytics
Possess a strong sense of urgency, follow-through, and diligence, including meeting deadlines
Ability to remain organized with and keep track of multiple sources of information and data
Ability to evaluate and change priorities daily and to perform efficiently within a fast-paced team environment
Ability to work from a home office
Ability to travel up to 10% of the time for training, tradeshows, industry meetings or other events
Benefits Include:
Competitive salary
Health, dental and vision plans, life insurance, 401K and matching, profit sharing, EAP, vacations and holiday paid time off and other perks
Fulfillment about your work and this industry because it is impactful
Fire-Dex
780 S. Progress Drive
Medina, OH 44256
T: 330-723-0000
F: 330-723-0035

We are an equal opportunity employer. Applicants and employees are considered for positions and are evaluated without regard to mental or physical disability, race, color, religion, gender, national origin, age, genetic information, military or veteran status, sexual orientation, marital status or any other protected Federal, State/Province or Local status unrelated to the performance of the work involved.