Product Manager Job Description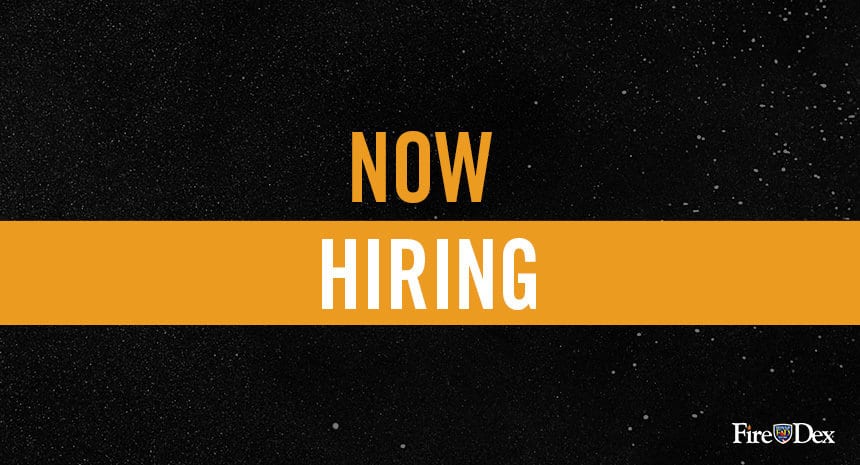 Fire-Dex is family-owned, global manufacturer of head-to-toe personal protective equipment (PPE) for first responders and an Independent Service Provider (ISP) of PPE care and maintenance. We are currently seeking a qualified Product Manager having the responsibility of product planning and execution throughout the product lifecycle, including: gathering and prioritizing product and customer requirements, brainstorming product concepts and gathering requirements, defining the product vision, and working closely with design, sales, marketing and support to ensure revenue and customer satisfaction goals are met. Also responsible for ensuring that the products support the company's overall strategy and goals. They will be exposed to the entire product development process from ideation to user testing, product marketing and commercial launch.
This can be a remote position based out of your home office or from our headquarters in Medina, OH. It does require onboarding at HQ plus monthly visits to HQ and other light travel throughout the year.
Additional Functions Include:
Drive key new product development initiatives
Execute new product development initiatives across multiple product lines and ensure alignment with the company's strategic business plans
Oversee the new product development stage gate processes and coordinate design, development and engineering resources as required to ensure effective and efficient results
Identify and implement improvements to the new product development processes
Define and execute product roadmap (product life cycle management)
Assist with developing and implementing strategic marketing plans to achieve corporate objectives, working closely with internal and external teams to execute
Conduct market research and analysis, including: market size, market trends, competitive analysis, consumer buying behavior, price point analysis, voice of customer, etc
Support product line maintenance, including: pricing, SKU rationalization, inventory management, cost reductions, setup, etc
Defining and executing product strategy and roadmap (product life cycle administration)
Participate in the development of marketing collateral including packaging, training materials, sales tools, promotion and advertising
Participate in NFPA standards process
Monitor all applicable NFPA standards for changes that impact the product lines and / or future product strategies
Work closely with Sales and Operation teams to optimize quality, cost and customer satisfaction This position will require periodic travel (25%) to production sites as well as occasional visits with Dealers, End Users and the Regional Sales Team including, but not limited to:

Manufacturing sites for product development needs, coordination and team meetings
Support regional sales team during presentations and to be product expert
To facilitate market research, customer feedback and manage voice of the customer
Travel with Distributor Sales Reps to Fire Departments
Interact with Dealer management to understand needs
Be able to define needs/wants of end users and translate to product features and benefits
Candidates Should Possess the Following:
Bachelor's Degree in engineering or related field.
3-5 years of relevant experience, including but not limited to:

New product design, development, and commercialization
Project management
Process improvement
Market research
Experience with NFPA firefighting PPE requirements is a plus

Demonstrated success of assisting the defining and launching of products
Proficient in Microsoft office and project management software
Technical aptitude for understanding materials science applications and technical specifications
Ability to travel up to 25% of the time (depending on where candidate is located) for training, tradeshows, industry meetings, customer visits, or other events
Proficiency to communicate well with all different levels, both inside and outside of the organization, including verbal, electronic, and written
Ability to work in teams as well as possess self-accountability
Efficient with prioritizing and multi-tasking, including being productive while handling re-directions and interruptions based upon business needs
Possess a strong sense of urgency, follow-through, and diligence, including meeting deadlines and having the ability to remain organized with and keep track of multiple sources of information and data
Possess strong problem-solving skills, including the ability to deal with problems involving several concrete variables in standardized situations
Possess high attention to detail
Benefits:
Competitive salary
Full-time benefits include health, dental and vision plans, life insurance, 401K and matching, profit sharing, EAP, vacations and holiday paid time off and other perks
Fulfillment about your work and this industry because it is impactful
More About Us:
Mission is to serve those who serve. Our values include fun, integrity, respect, and excellence = FIRE!
Headquartered in Medina, OH (in between Cleveland and Akron)
Over 37 years in business
Multi award-winning organization – including recognition as a Top Workplace by NorthCoast 99 five times over and Weatherhead 100!
Fire-Dex
780 S. Progress Drive
Medina, OH 44256
T: 330-723-0000
F: 330-723-0035

We are an equal opportunity employer. Applicants and employees are considered for positions and are evaluated without regard to mental or physical disability, race, color, religion, gender, national origin, age, genetic information, military or veteran status, sexual orientation, marital status or any other protected Federal, State/Province or Local status unrelated to the performance of the work involved.