EMS Gear
Made for Emergency Medical professionals, our durable EMS gear is waterproof and bloodborne pathogen-resistant to provide optimal protection from line-of-duty hazards.
Certified to NFPA 1999
Request A Quote below to be connected with a local sales rep.
Request a Quote
From emergency medical calls to trauma triage, our EMS gear offers a breathable and comfortable fit so you can move freely throughout the ambulance without overheating!
Browse the innovative features designed to meet the demands of your job.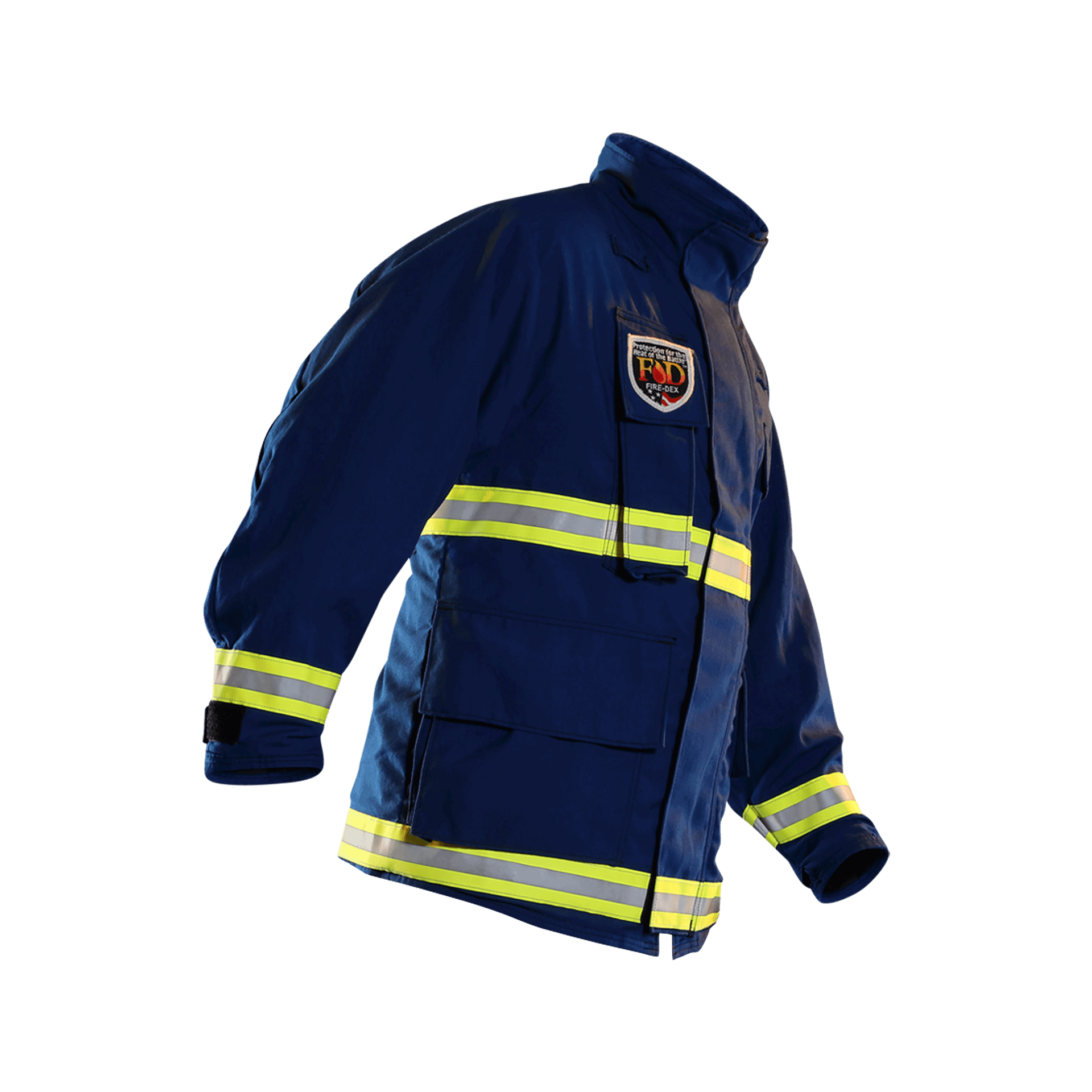 29" or 33" length jacket
Inner zipper/outer hook & loop closure
3M Scotchlite™ Reflective Material in NFPA standard configuration (your choice of 2" or 3" trim in lime/silver or red/silver)
Two combination semi-bellows/hand-warmer pockets (9" x 9" x 2")
Two mic clips, one on each chest
Radio pocket on right chest (9" x 3" x 2")
Patch pocket on left chest (8" x 6")
Woven hook & loop cuff adjusters
Optional zip-in fleece or nylon liners
Comfortable elastic waist
3M Scotchlite™ Reflective Material around cuffs (your choice of 2" or 3" trim in lime/silver or red/silver)
Two full bellows pockets (8" x 8" x 2")
16" outer zippers on legs
Built with a sewn-in CROSSTECH® EMS Moisture Barrier that adds protection from liquids and commonly encountered chemicals, our EMS gear comes with your choice of material: TECGEN51 Fabric or Nomex Essential.
For colder climates, add an optional fleece liner that can be easily removed when it's not needed!
BUNDLE AND SAVE WITH THE INTERCEPTOR PACKAGE
Reduce heat stress & carcinogen exposure while saving up to 30% per firefighter when you bundle three products in the Interceptor Package
1. Custom Turnouts
2. Particulate Blocking Hood
3. Alternative PPE
CLEAN & REPAIR SERVICES
As part of our mission to Serve Those Who Serve, we offer ISP clean & repair services under our Gear Wash brand using laundry & disinfectant products to mitigate contamination exposure risks and keep first responders safe.