TECGEN51 Fatigues
Dual-certified to NFPA 1951 and 1977, this single-layer garment is designed to reduce heat stress, fatigue, and the spread of harmful carcinogens. Lightweight and breathable, simply layer our TECGEN51 Fatigues over your daily ensemble during non-structural calls.
Available in Standard or Deluxe.
Looking for more information? Request A Quote below.

Certified to NFPA 1951 & NFPA 1977
Request a Quote
- WHY wear ALTERNATIVE PPE? -
Given the difficult nature of firefighting, you're at risk of developing heat stress more often than the public. As the leading cause of firefighter occupational deaths, it's important you take steps to reduce overexertion.
By wearing our TECGEN51 Fatigues, your department can extend the longevity of its structural firefighting gear, reduce the risk of exposure to contaminants, and limit the chances of developing heat stress.
TECGEN51 Fatigues are the perfect fit for:
Carbon Monoxide Incidents
Gas Leak
Civilian Assist. Lifting, moving, lockout, etc
Lost children and adults
Electrical Emergencies
Minor MVA
EMS calls
Natural Disasters
False Alarms
Search & Rescue
Fire Alarms and sprinklers malfunctioning
Trapped Elevator
Water emergencies, leaks, flooding
Water Rescue Missions
Reduce heat stress & carcinogen exposure while saving up to 30% per firefighter when you bundle three products with the Interceptor Package.
1. Custom Turnouts
2. Particulate Blocking Hood
3. Alternative PPE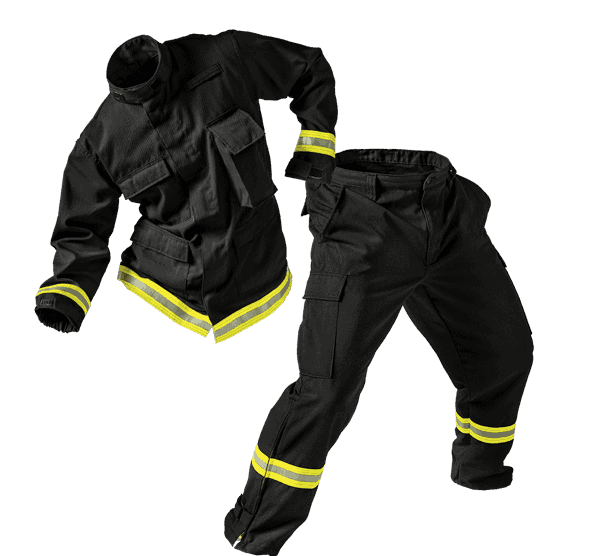 Jacket:
Oversized, jacket style
Mandarin style collar with throat closure
Zipper with hook & loop storm flap closure
3M Scotchlite™ Comfort Trim in lime/silver or red/silver
Bi-wing back design for ease of movement
Glove interface adjustments
8" x 3.5" x 3" radio pocket with mic tab
6.5" x 5.5" chest pocket
(2) 7" x 7" hand pockets
Pant:
Oversized with 12" zipper bottoms for easy donning over boots
4" waist adjustment via the take up straps
Belt loops accommodate 2" belt
(2) 8.5" x 8.5" cargo pockets with closure flaps
Front hand pockets
(2) 6" x 6.5" rear pockets
2" 3M Scotchlite™ Comfort trim
Suspender loops
Jacket:
All Standard Features Plus:
Thermoplastic zippers
3M Scotchlite™ Comfort Trim in lime/silver or red/silver
STEDSHIELD® FR reinforced elbows and cuffs
Dual notched radio pockets
Hand warmer pockets
Pant:

All Standard Features Plus:
Pass through pockets
Thermoplastic zippers
STEDSHIELD® FR reinforced knees with padded inserts
Reinforced boot cuffs
ADDITIONAL OPTIONS: Easily removable Nomex® fleece liner, flashlight holder, additional mic tab, padded H-back suspenders, and detachable nameplate. Standard model is available as Coveralls.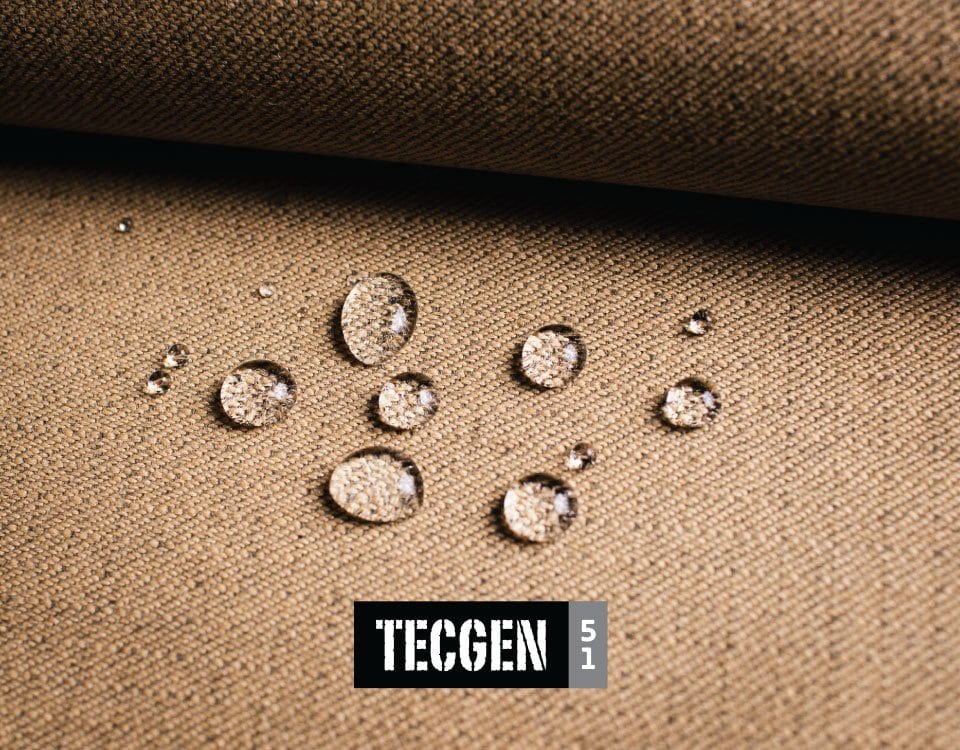 TECGEN51 is an exclusive and patented NFPA 1951 and 1977 fabric built with a non PFAS water repellent finish that provides optimal strength, breathability, and thermal protection for all non-fire related calls. 
PPE CLEAN & REPAIR SERVICES
As part of our mission to Serve Those Who Serve, we offer ISP clean & repair services under our Gear Wash brand using laundry & disinfectant products to mitigate contamination exposure risks and keep first responders safe.