FXR firefighter turnouts are the only gear in the industry utilizing Active Posture Design™ (APD) to achieve the perfect fit and maximum flexibility. Engineered together with the world's best rock climbing and extreme sports clothing designers, APD is a collection of elements that minimize firefighter stress and fatigue.
These turnouts boast a slim, comfortable fit that has been perfected through collaboration with our customers.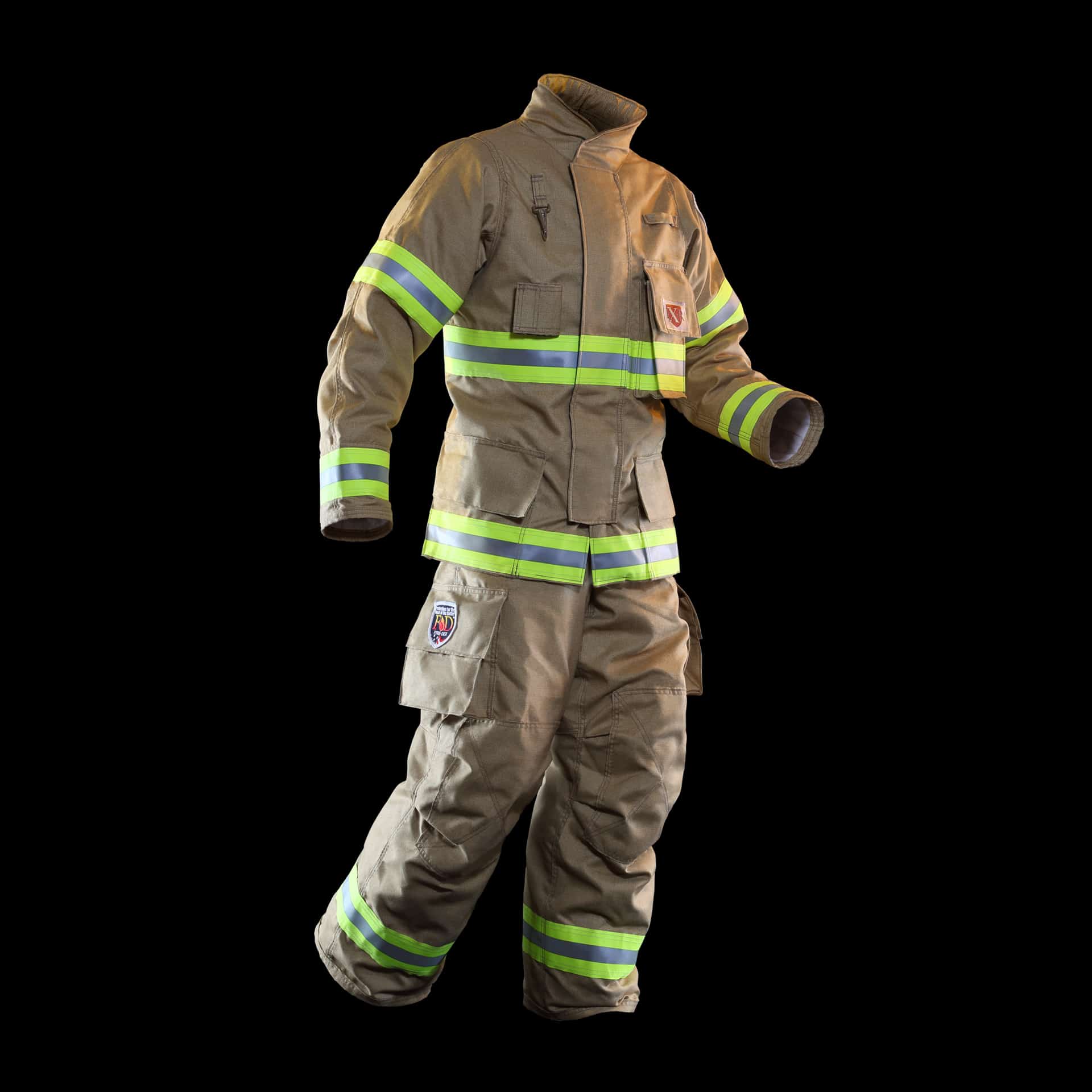 Click a feature or image hotspot to view details
From pattern design and manufacturing to seam construction and inspections, Fire-Dex goes the extra mile to ensure you have gear that fits correctly and works well with other equipment. All custom turnouts come in custom coat lengths, inseams, and sleeve lengths to ensure the best fit.
Below are just a few examples of the attention to detail that is put into the design and manufacturing of Fire-Dex Turnout Gear.
Fire-Dex garments allow you to get the most out of your fire gear by offering a wide variety of outershells, thermal liners and moisture barriers.  To discover which composite offers the TPP/THL you need to stay safe, visit FireWriter2 to begin building your own custom fire fighter gear or visit our material selection guide for more information.
Turnout gear should move with your body, helping you reduce exertion during everyday tasks.
Our FXR Turnouts are fully customizable and specifically designed to minimize firefighter stress and fatigue through Active Posture Design™ (APD). And our FXR pant just got even better. Our new and improved design increases mobility and comfort so you can do what you do best.
Engineered together with the world's best rock climbing and extreme sports clothing designers, FXR Turnouts allow you to navigate freely through the fireground with a full range of motion - even while wearing your SCBA! 
Is It Worth the Weight? Drop 4lbs with TECGEN71 to Help Reduce Your Risk of Heat Stress  
FXR Turnouts built with a TECGEN71 Outer Shell can contribute to a 4 pound reduction in overall composite weight since it is THE ONLY outer shell capable of providing enough thermal protection and pair with Glide Ice 1- layer or Prism 1-layer (the lightest themal liners on today's market) and pass NFPA 1851 requirements. 
TECGEN71 BLACK

TECGEN71 GOLD
Emergency Egress & Bailout Options
Fire-Dex Custom Turnout Pants are available with many different options to accommodate any department's bailout equipment preferences.
Choose between our Internal Pant Harness (IPH) or an External Harness Strap option to accommodate your harness of choice.
Fire-Dex has also engineered multiple Egress Pockets to hold descent devices and rope/webbing for the fastest deployment possible.
I2H Integrated Class II Harness
Designed with the industry's top PPE equipment experts and renowned firefighter training educators, the I2H is uniquely equipped, easy to don, and features incredible mobility thanks to our FX-R pant design.
What makes the I2H harness the best in its class?
Dual-equipped for personal escape and ladder/rescue
Pre-installed Class II Kevlar® harness
External waist belt for easy adjustment
Multiple harness sizes to ensure proper fit
Options available for left or right opening
Floating D-ring makes it easy to connect to any descent device
The A-frame harness provides proper egress positioning and the best center of gravity while descending. The harness is designed to respond to the user when loaded, but is relaxed and doesn't interfere with the regular function of the turnout pant when not in use.
All Egress Pockets come with a full bellow pocket and a 14" rope pocket tucked away behind the oustide pockets, eliminating the need for bulky external bags. The internal rope pocket design maintains a low profile for the firefighter which helps minimizes catch points and the opportunity for rips, tears and snagging.
Each Egress Pocket is specifically designed to securely hold the descent device specified along with a crosby hook and/or carabiner, keeping them easily accessible while preventing tangling.
Browse the Fire-Dex Master Catalog